 Donate to provide Oxygen to people.
Do you need Oxygen? Click here.
Are you an Oxygen supplier? Reach out.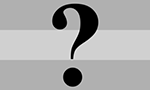 India
Last Updated:

Loading...
This initiative was started with the vision of connecting the public with qualified mental health professionals in the comfort and safety of their own homes.
With Project Rozgaar, we helped restore the balance by acting as a bridge between factories and businesses and the unskilled labor throughout India.
The very first initiative of India Against Covid aimed at connecting NGOs with potential donors, who could help provide them PPE kits, food, medicines, and hygiene supplies.